Hangin' on the corner of 52nd and Broadway
cars passin' by but none of them seem to go my way…
New York City; well I wish I was on a highway
back to Olympia…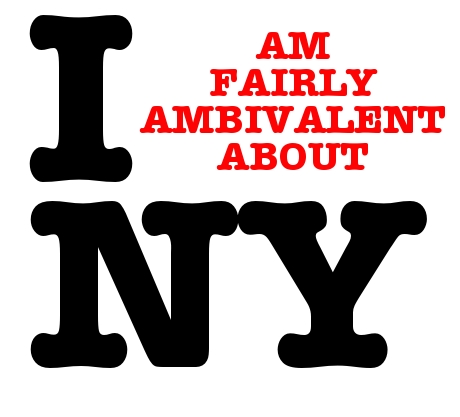 This past weekend was the forty first running of the New York City Marathon.  Geoffrey Mutai, Emmanuel Mutai, and Tsegaye Kebede all ran faster than the ten year old course record.  Firehiwot Dado won her first major marathon title.  And Mark Messier finished slower than most of my marathons.  My wife and I slept until about noon and learned of all this from comments on our friends' Facebook wall when we graced the internet with our presence some time in the mid-afternoon.
It's all tied to my lack of understanding of spectators of running events.  Which is an extension of my lack of understanding of spectator sports in general.  I just have zero interest.  When running, I'm grateful for enthusiastic spectators, but don't feel anything lacking in races with few spectators.  I understand being out there to cheer for your friends and family, and I understand cheering on other runners while waiting for your favorite runner to come around the corner.  I even get the "well, they've closed off my street for five hours, so I might as well bring some lawn chairs and a case of beer down the curb and shout at people" method of cheering.  I just don't get the desire of many runners – or less so non-runners – to watch all the majors at home on T.V.  I'm an Olympics nerd, for reasons unknown, and I kind of keep track of what's going on every four years, Olympic marathon included, but that's about it.  If the info is there, I'll read it.  I find some of it interesting.  Some of it is just information.  Good to know it's out there.
But that is neither here nor there.
The point is that another year has passed and it's time for me to start thinking about whether I want to run the New York City Marathon next time around.  In 2009, after running a couple of marathons, I entered the lottery for New York.  I had no plan to get to New York, and no great desire to race New York; it just seemed like the kind of thing I should want to do.  So I did it.
2010, mostly because of the fact that I'd done it the year before, I entered again.  That "Qualifying by being denied entry three consecutive times" policy is kind of like crack in that way.
And so, of course, year three, 2011, I entered again.  Which means now, if I want to run New York City in 2012, I can.  And if I don't, I probably won't ever, unless I can take 45 minutes off my PR and run a 2:45 qualifying race.  Because they are phasing out the aforementioned denied three consecutive times rule.
So there it is.  One thing I've learned over the last few years, aside from how difficult it is to improve your PR after finding the pace you can maintain for 26.2 miles, is that I like small town marathons better than big city marathons.  While there's certainly an attraction to meeting up with 20,000 of my closest friends on the Ben Franklin Parkway, I just tend to find five school buses dumping 250 of us off in the middle of nowhere to be more fun.
New York is twice as large and costs about four times as much as a smaller race, not to mention the additional costs of a hotel room in New York and a flight.  Fortunately, I grew up in New Jersey1, which provides the opportunity to combine a marathon-specific trip2 in to an extended family Thanksgiving visit, and I've had several friends in New York offer up their couch, which would be really handy if that offer still stands.  But I wouldn't want to count on such things, so I should probably stash some money aside for next November.
Because I think I've decided to enter.  It may be the only U.S. major I ever run, but why not?  It's certainly not a scenic race, but hey, it hits all five boroughs, crosses some bridges, and checks a certain Empire State off the fifty state list3.  I've put in the three years and $30, so bring on that application process.
Never thought I'd use those seven words in that order! ↩
Something I'm fundamentally opposed to. ↩
I'm not a hard core 50 stater, but, well, I like checklists… ↩